The best and most complete free Bubble course you will ever take. Learn right now how to create applications without knowing how to program and without prior experience with Bubble io.
Access the Bubble Course now. Fill in the information to have immediate access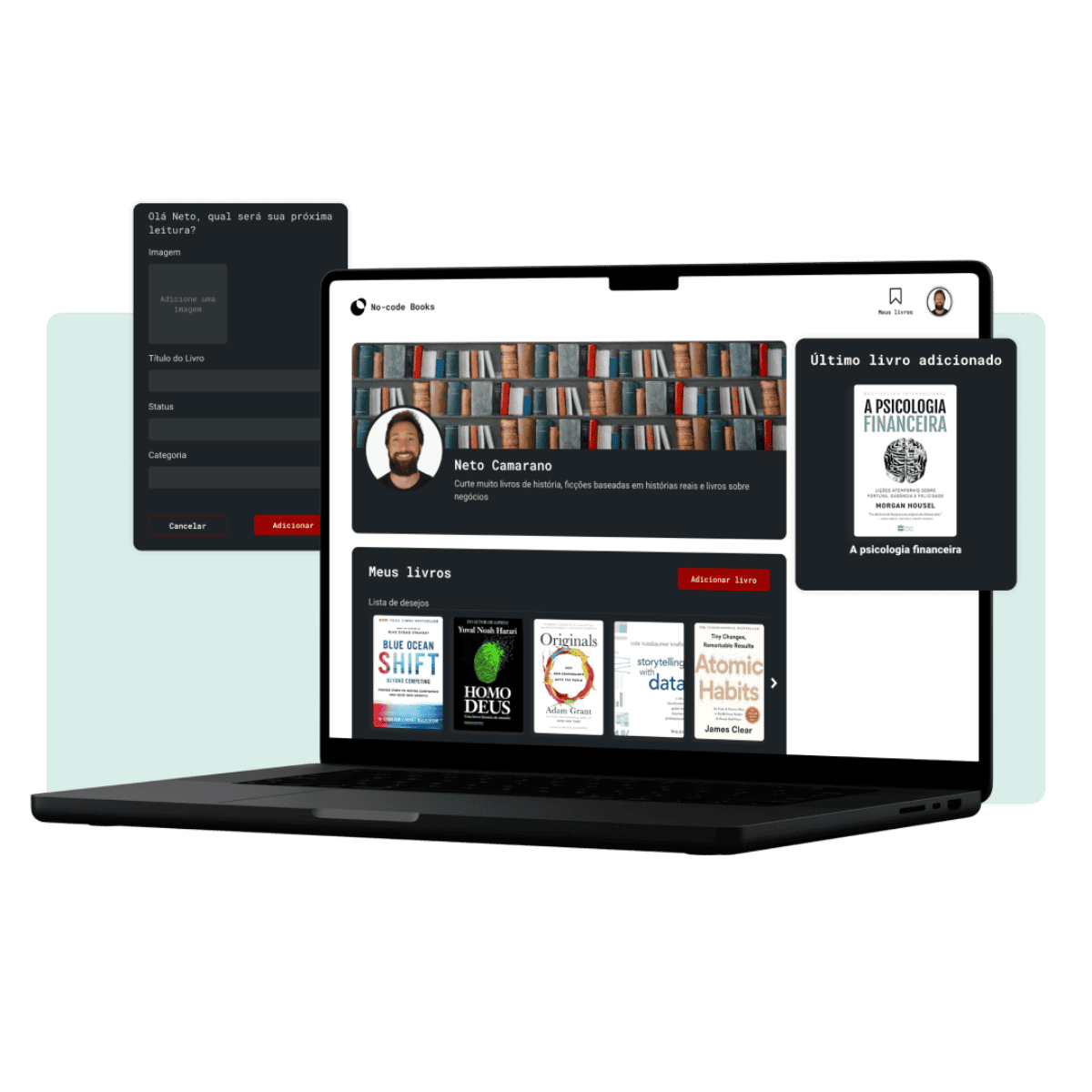 About the Bubble platform
O Bubble is a no-code tool for creating web applications and systems, and is currently considered one of the most powerful tools for this type of application.
With it, it is possible to develop softwares and complete applications through its visual interface, without having to know anything about code. Allowing front-end and back-end creation without having to use another tool.
Free Bubble No-Code Start-up Course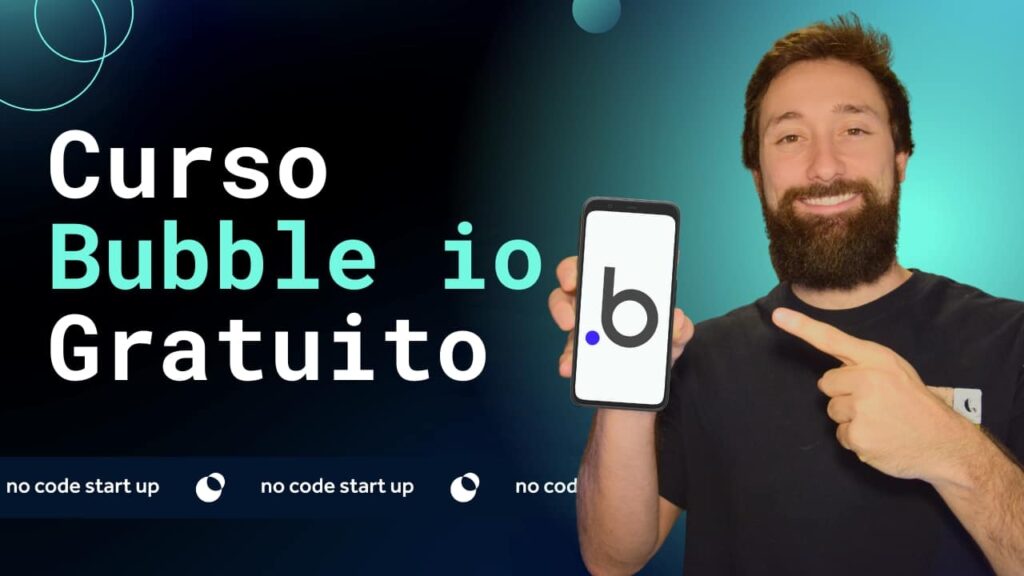 This free Bubble course is made for those who are looking to create their first application without using code and want to understand in depth the fundamentals of the tool.
No prior knowledge is required for this course, the practicality that this tool in code provides, greatly facilitates the learning process.
Not to mention that No-Code Start-Up's free Bubble course was structured and thought out so that you can actually start from scratch, see the menu:   
Bubble's free course modules
    01 How to create apps with Bubble
    02 Introduction to Bubble io
    03 Introduction to the Free Bubble course
    04 The Power of the Tool
    05 Knowing the platform
    06 App planning
    07 Front End Design
    08 Database Back-end of the app
    09 Workflow Logic (CRUD)
    10 Plugins in Bubble
    11 Dynamic pages, groups and Repeating groups
    12 DRY Concept
    13 Challenge and Course Completion
For those who want to take their Bubble knowledge to another level and act as a Bubble developer, don't miss out on Complete Bubble No-Code Start-Up training.
Let's surf the wave of revolution in code?
Frequently asked questions about the Bubble course
What did you think of Bubble's course?
Leave us a comment on our Youtube channel, we read and respond to all comments on our videos. Thank you in advance for participating in this free course of ours and we hope that it has been enriching for your learning.
For those who want to advance their knowledge and are looking to become a Bubble developer, be sure to check out our complete Bubble No-Code Start-Up Training.
Technology is the Future!
However, only 0.3% of the population knows how to program.
Imagine if only 0.3% of the population could read and write…
What would be the impact of that?
Demand for programmers continues to grow
Development costs have never been higher
Thousands of companies in urgent need to solve this problem
This opens the door to a new revolution and a great opportunity…
visual development
Develop applications and systems without needing to know how to program
Create 10x faster
Develop in days, not months compared to developing with code
Resource saving
Time is money, create more with less and maximize your results
The no code comes with everything to solve this problem.
Innovative platforms such as Bubble allow the creation of applications of visual form (no code), with greater speed and saving money from all parts.
Individuals with no prior programming experience can develop complete applications in a few months.
THE
unique formation in Bubble
that you will need in life
Bubble Complete No-Code Start-Up Course
For those looking to accelerate their no-code journey and take it to the next level
No-code is the future and the time is now, see some market data:
Globe Newswire projects revenue generated in the
U$D181 billion
until 2030